MAMBOT
MAMBOT , Multipurpose Automatic Mobile controlled Robot. A humanoid wheeled robot designed to operate in the dynamic terrains of the war field and to assist the soldiers in various technical , combat situations. It can also be used for carrying goods and ammunitions. This UGV creates its own category due to the variety of features its hold. Where on board controllable multi axis wheels, modes of drive are some of the functions. It's holds short range wireless communications with the MAMBOT. It is also designed to send the vitals, location and position details of the holder. The UGV can also be used to collect the data of soldiers in the field and could be send to base station through long range communication system. This provides the base with the real time monitoring for the men on foot in the battlefield. It also includes a partial remote control of the MAMBOT at emergency situations.
This can be modified to work in contact less activities in hospitals for carrying medicines surgical etc. Thus we can reduce the possibilities of transmittable diseases. MAMBOT can also be used in factories in any conditions that a human cannot withstand.
INNOVATIONS, MODERNISATION, REVOLUTION…are you aiming for a scintillating future… YES!! You are "In The Right Place At The Right Time" . Sr.Sec. MES Central School, Tirur, is proud to set-up one of the most Revolutionary Concepts of New India…
THE ATAL TINKERING LAB
Under NITI Aayog - this aims to foster future Entrepreneurs and World Leaders. The brainchild of Atal Innovation Mission – this will change your "Inquisitive Child" into a - World Renowned Prodigy.
Here, we assure you to …
Give wings to your young Genius
Give courage to Experiment
Give freedom to Think…
Join ATL, at your doorstep…in Tirur, to- Master your mind …and be a MASTERMIND.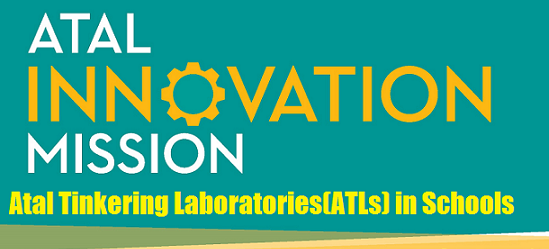 Atal Innovation Mission (AIM), NITI Aayog is Government of India's flagship initiative to promote a culture of innovation and entrepreneurship in the country and was setup in 2016. Towards this end AIM has taken a holistic approach to ensure creation of a problem-solving innovative mindset in schools and creating an ecosystem of entrepreneurship in universities, research institutions, private and MSME sector. All the initiatives of AIM are currently monitored and managed systematically using real-time MIS systems and dynamic dashboards. AIM is also currently having its programs reviewed by third party agencies for ensuring continuous improvements.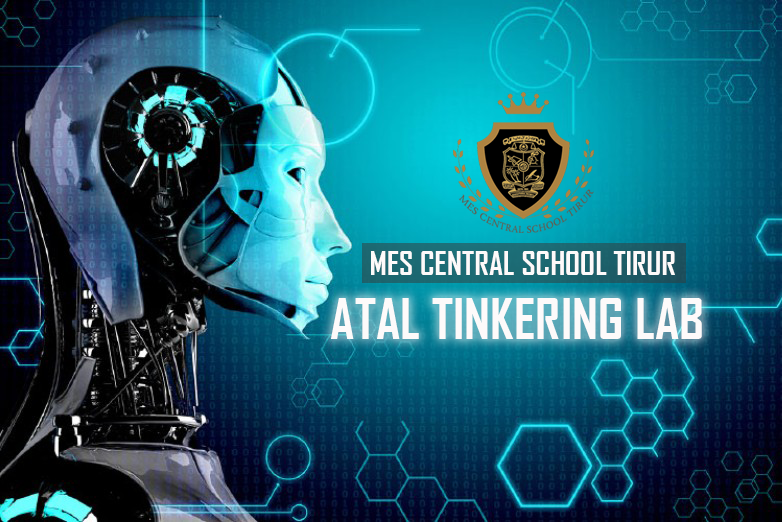 Atal Tinkering Labs (ATLs) have been established at schools across India under the Atal Innovation Mission (AIM) of the NITI Ayog, with a vision to "cultivate one million children in India as neoteric innovators". The objective of the scheme is to "foster curiosity, creativity, and imagination in young minds" and inculcate skills such as design mindset, computational thinking, adaptive learning, physical computing, etc.
ATL is an activity conducted under the umbrella mission named 'Atal Innovation Mission' (AIM). AIM is the Indian Government's flagship program to foster a culture of entrepreneurship and innovation.
AIM establishes ATLs in schools across the country with a vision to 'Cultivate one Million children in India as Neoteric Innovators'.
The chief objective of establishing ATLs is to promote curiosity, imagination, and creativity in the minds of school-going children.
Other goals of the scheme include inculcating in children a design mindset, adaptive learning, computational thinking, physical computing, etc.
The philosophy behind ATLs is that prize awards and incentives are a great start to generate an aggressive wave of innovation and entrepreneurship in school-going children.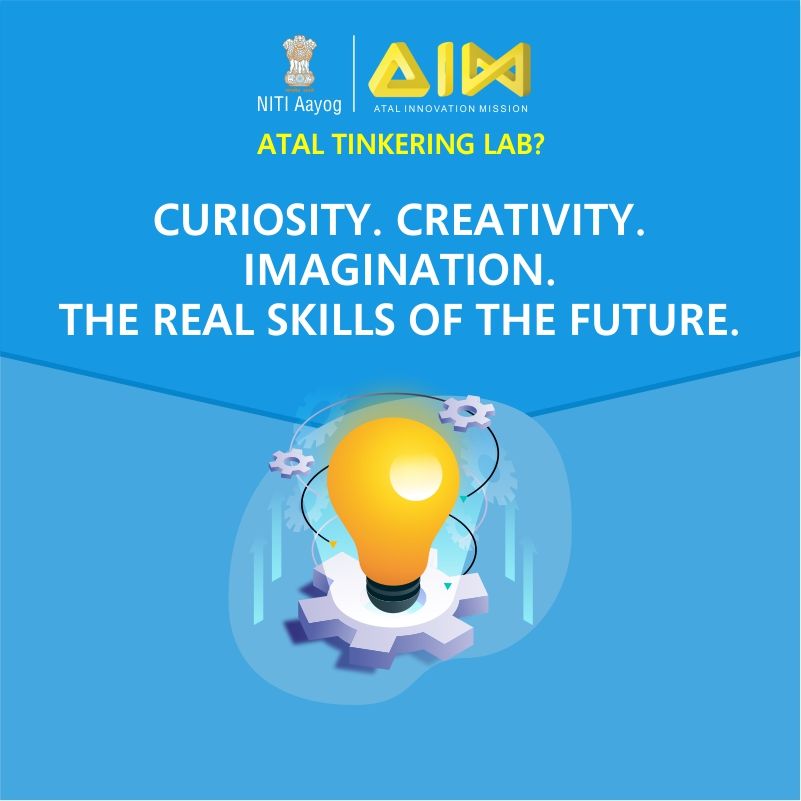 ATL Objectives
To create workspaces where young minds can learn innovation skills, sculpt ideas through hands-on activities, work and learn in a flexible environment.
To empower our youth with the 21 century skills of creativity, innovation, critical thinking, design thinking, social and cross-cultural collaboration, ethical leadership and so on.
To help build innovative solutions for India's unique problems and thereby support India's efforts to grow as a knowledge economy.
News update
Latest News & Events
View All