About Us
The End Result of All True Learning
Senior Secondary MES Central School Tirur, affiliated to CBSE, New Delhi, is a coveted center of learning located on the bank of the Canoli Canal. The School is a privately owned, managed and funded institution belonging to the MES State committee.
This institution brings to bear a focus not only on academic excellence, but also cultural, emotional and spiritual empowerment of youth. The school offers a challenging curriculum and an enriching learning experience from Pre-Primary Montessori to Grade XII. The modern edifice, the pristine atmosphere and the sophisticated infrastructure beckon students at MES, a co-educational institution that is over 30 years old and is one of the most sought learning organisations in Kerala.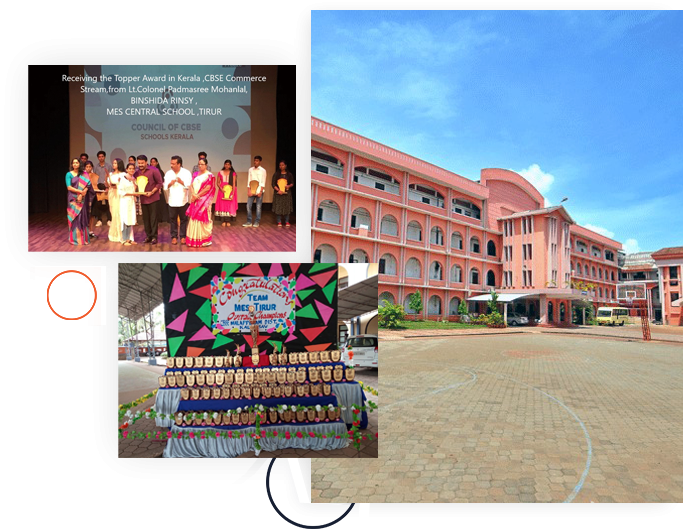 Our Vision and Mission!
The policy of MES CENTRAL SCHOOL TIRUR is to achieve excellence in educational field with full consciousness towards overall development of a child.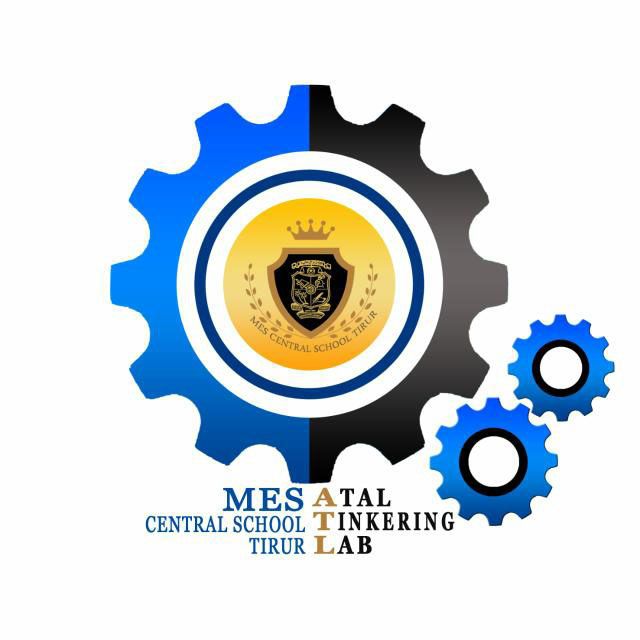 To provide knowledge based on the latest CBSE syllabus and excel in the field of knowledge, skills, ethics and values.

To evaluate the system periodically and upgrade as and when required, so that all the departments function in accordance with the laid down goals and objectives.

To motivate the teachers to be efficient, dedicated and loyal to the future generations.

To use the latest technology.

To provide the continuous and regular training to teachers to promote good study environment..
History
MES Central School, Tirur was the first MES School started in Malappuram district in 1990 under the auspices of MES with an objective of imparting education, right from Pre-primary to Senior Secondary level in English Medium as per the syllabus prescribed by Central Board of Secondary Education.
About three decades back, the CBSE School, a National Stream of Secondary Education, was merely a dream to villagers of Malappuram district, which shows the educational backwardness of the district at that time. To tie over the situation, MES Tirur Taluk boldly took a historic decision of starting Feeder Schools following CBSE curriculum in different part of Tirur Taluk, under the academic support,guidance and supervision of MES Central School Tirur. Within a short period of 5 years,from 1991-1996 ,six Feeder Schools came up in places like Kuttipuram, Mangalam, Tanur,Puthanathani,Thirunavaya, A.R. Nagar (A.R. Nagar was a part of Tirur Taluk at that time) and the seventh one in Kalpakancheri in 2004.
These nine CBSE Schools in a Taluk under one organisation, was an all time record. The remarkable setup and growth of these schools was appreciated by MES and public in general and it inspired MES members of other Taluks of Malappuram district to start similar Schools in their places.Consequently another three schools came up under the academic support of our school in other places of the district Perinthalmanna, Vaniyambalam and Nilambur. In 1991, MES School Education Board at Tirur Taluk level was formed to take care of these Feeder Schools and later in 1995 the board was re-organised at State level.
MES Central School Tirur is one of the leading schools in Kerala and is the largest one among the MES Schools,catering around 3400 students from Pre-Primary to Plus Two.This prestigious institution is a milestone in the Educational Revolution sponsored by MES in Malappuram district.The School is situated at Thazhepalam, about 1 K.M. away from Tirur Railway Station and Bus Stand.The development and achievements of the School especially during the last 10 years,still remains as a miracle in the history of the school. The School got its middle School affiliation in 1994, Secondary School affiliation in 1995 and Senior Secondary affiliation in 1998. Our first batch of AISSE came out in 1998 and AISSCE in 2000.
The institution has been following pure Montessori system from 2007 up to Grade III. This transformation in the methodology of child education was a milestone in the history of the school.The School celebrated its Silver Jubilee,the 25th year of excellence in 2014-15 and became the first MES International School,by introducing the international curriculum, IGCSE of UK.

Location
Tirur , the birth place of Thunchathu Ramanujan Ezhuthachan, the father of Malayalam literature is a town and a municipality in Malappuram district in Kerala. It is one of the most important business centres of Malappuram district and is situated 41 km south of Kozhikode District, on the Mangalore-Chennai railway line. MES Central School, Tirur is a prestigious institution in the Educational Revolution sponsored by MES in Malappuram district. The School is situated at Thazhepalam, about 1 K.M. away from Tirur Railway Station and Bus Stand.
Tab 3 content button version