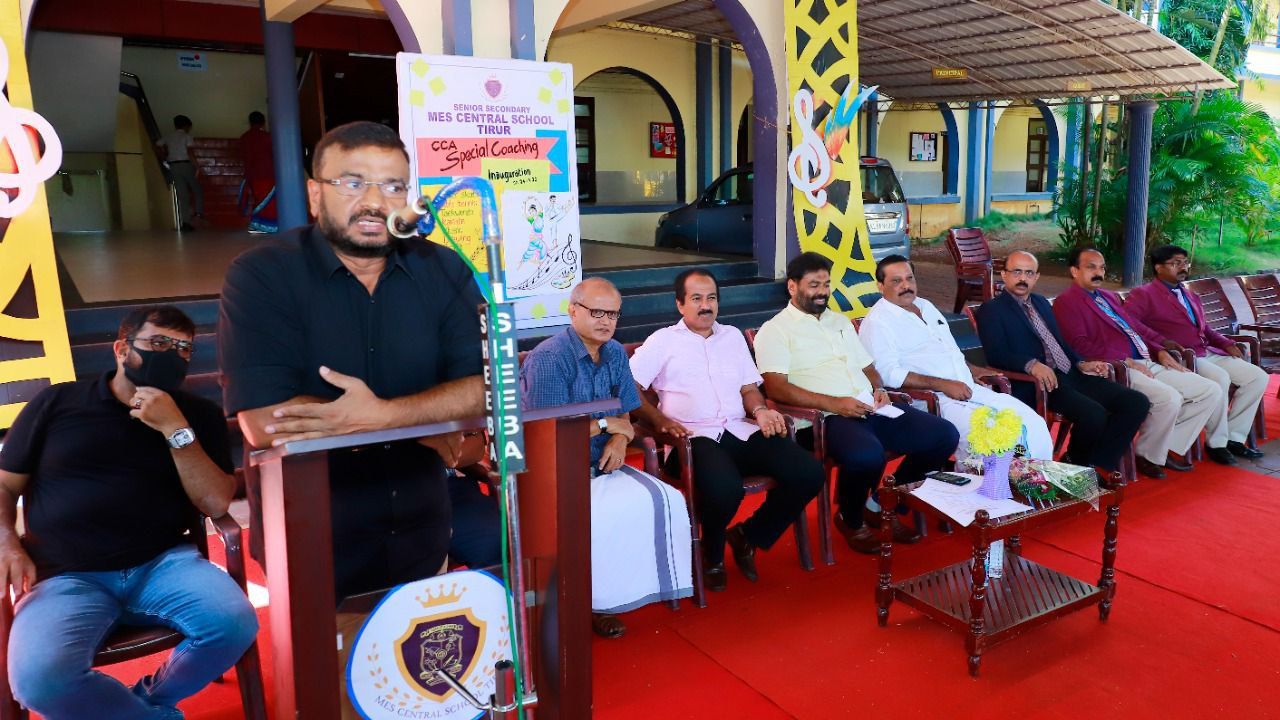 Published 27-09-2022 by
Admin
CCA Special Coaching Inauguration
CCA Special Coaching Inauguration @ Sr.Sec.MES Central School, Tirur on 24th Sep
Co-curricular activities are important in school because they equip students with social skills, moral values and facilitate personality development, intellectual skill development and character development of students.
The gathering was warmly welcomed by the school principal Mr. Madhusudhanan V P. Chairman Mr.Anwar Sadath Kalliyath delivered the presidential address. M E S Tirur Taluk Treasurer and Former Football Player Sharafudheen Theyyambattil
inaugurated the programme. Chairman honoured the guest by presenting a memento. The programme was blessed with the presence of school secretary Mr. P A Salam Lillis, Treasurer K Abdul Jaleel, Najmudheen kallingal and vice Principal Mr. Benny P. T.
The highlight of the programme was the demo of different CCA activities.